Unlocking network potential
Faced with ever increasing data demands, network operators urgently need DCI infrastructure that's both scalable and flexible. As part of the Telecom Infra Project (TIP), we're responding to this challenge with Voyager, the industry's first open optical packet transport system. This completely open 1RU device combines packet and DWDM technology for metro and long-haul fiber optic networks. With its versatile software-defined coherent 200Gbit/s optics, Voyager empowers service providers to achieve an optimized balance of capacity and reach. What's more, its open QSFP 28 client ports liberate customers from vendor lock-in, enabling choice of best-of-breed hardware and software and creating a new approach to building disaggregated networks.
Open switching, routing and transport
Combining DWDM technology with switching and routing functionality, Voyager increases the speed of network innovation and simplifies deployment processes.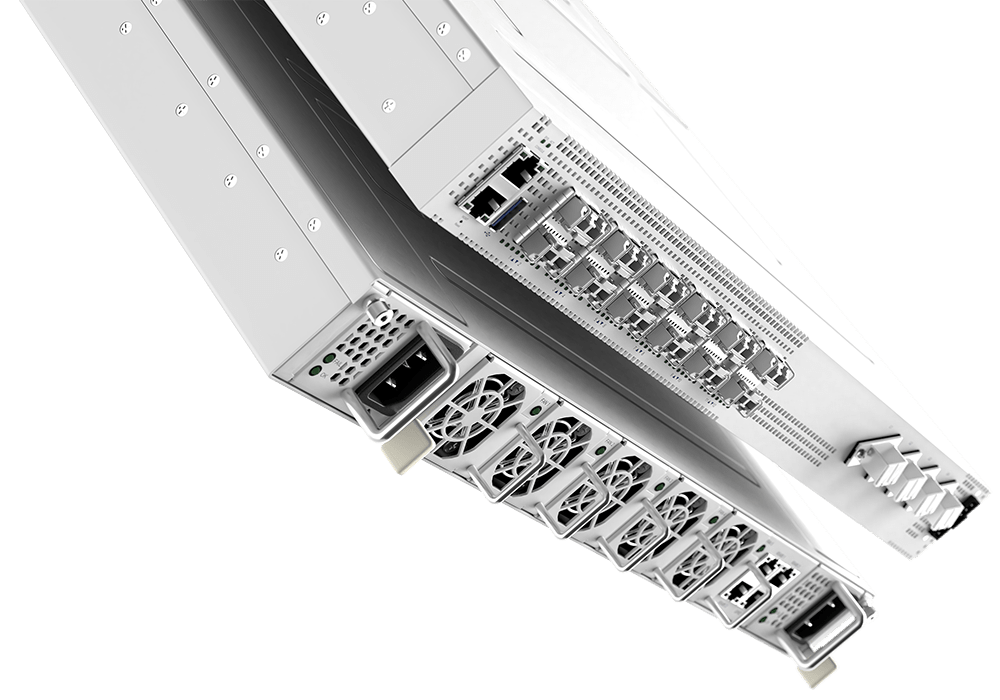 Voyager combines the speed and long-distance connectivity of DWDM optics with IP packet technologies for Layer 2 and 3 networking protocols and features.
Unifying IP and optical
By harnessing Cumulus's software innovation, we're providing a unique open Linux model that gives operators deep, fabric-wide visibility.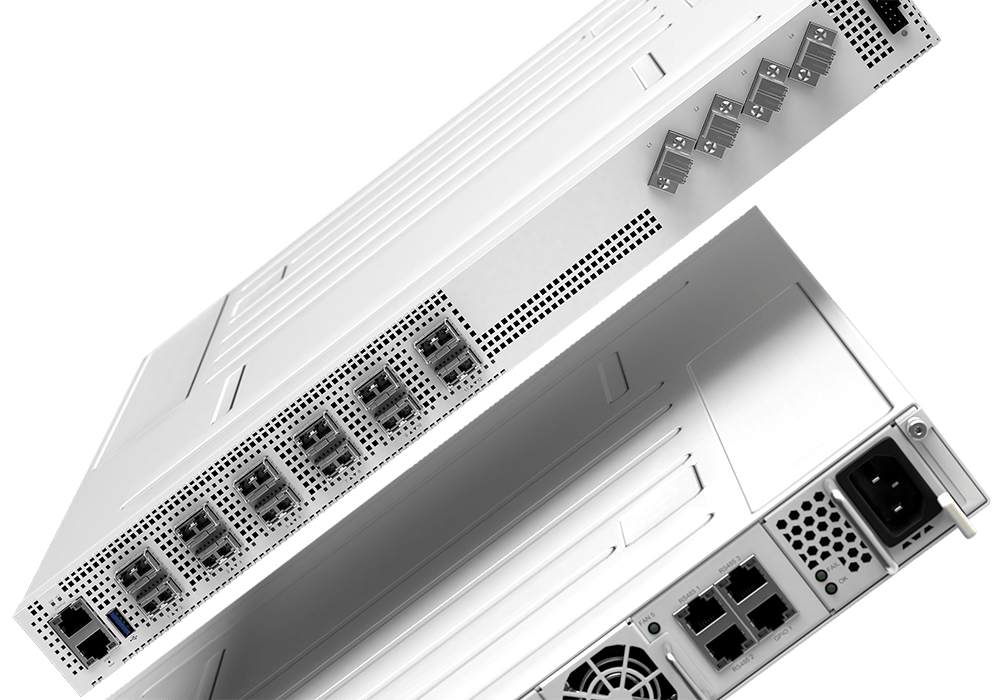 The next frontier of open networking
We've teamed up with Cumulus as our chosen software partner to offer a complete packet optical service with a flexible open architecture. Cumulus's Linux solution is the most flexible operating system on the market. Specifically designed for the age of automation, it enables operators to leverage all the benefits of open networking in the DCI space. It combines the speed and long-distance connectivity of DWDM optics with IP packet technologies for Layer 2 and 3 networking protocols and features. Linux enables total interoperability and complete standardization across the entire data center, dramatically reducing complexity. Powered by this unique software, our Voyager solution is the ideal choice for high-performance, cost-effective web-scale transport.
The full package
Our network management software, NOC and maintenance services ensure customers receive a complete network solution.

Bespoke services and first-class support
When it comes to leveraging the full benefits of Voyager, the services and support we offer are just as important as the pioneering hardware and software. Our comprehensive suite of network services cover installation, commissioning and operations. This ensures a true turn-key solution that can instantly and easily be plugged into existing infrastructure. Our à la carte menu of network services allows customers to select levels of support, providing individualized solutions and enabling complete control. And, with the support of our network operations center (NOC) engineers helping to monitor, fix and grow the network, operators are free to focus on what's really important: delivering the performance and services their customers deserve.