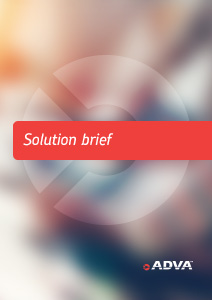 Six strategies for success with uCPE
Universal customer premises equipment (uCPE) offers huge value in terms of automation, software optimization and the freedom to deploy independent hardware. However, achieving the full benefits of uCPE requires technology suppliers who support disaggregation and are committed to a truly multi-vendor approach.
Highly scalable solutions are also needed that offer proven support for operations, including fulfilment, deployment, activation, monitoring, and maintenance. Flexible, success-based pricing is also key. As is a simple and cost-effective way to get started. In fact, we've put together a guide to the six strategies you need for success.
Read more to learn specific strategies to maximize the advantages of uCPE. Discover the hardware and software partners you can rely on to build future-proof vendor-neutral solutions. And learn how our technology offers a clear route to openness, software-centric development, and new commercial models.