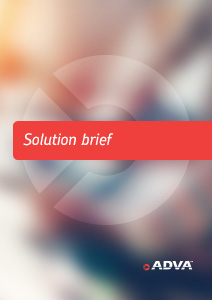 Ensemble solutions for utilities
Utility network operators are facing major hurdles when it comes to ensuring the safety and security of their transport infrastructure. Challenges include safeguarding against constantly changing cyberattacks and meeting the demands of harsh environments.
With our Ensemble technology, we offer a proven solution that directly addresses the needs of utility networks. The comprehensive Ensemble network functions virtualization (NFV) suite enables the security needed to protect against rapidly evolving cyber threats, while supporting IT/OT convergence with advances in networking, operations and choice.
Read this brief to learn more about our Ensemble Connector for hosting virtual network functions and our Ensemble management and orchestration software for control and monitoring. These provide unique access to a wide variety of third-party NFV software and hardware suppliers and provide utility networks with the choice and agility they need to meet tomorrow's challenges.