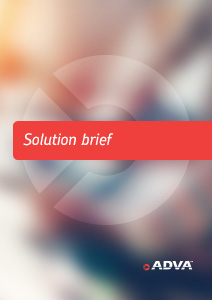 Ensemble solutions for satellite operators
Satellites have the potential to bridge the digital divide between urban, rural and remote broadband consumers. But maximizing bandwidth and coverage and offering new services present difficulties for satellite operators. New technology can provide the solution, including one of the most significant trends set to impact the future of satellite service definition: network functions virtualization (NFV).
Our Ensemble suite of NFV solutions enables satellite operators to make the most of finite bandwidth resources. Ensemble technology delivers advances for networking, operations and choice, bringing the power of the cloud to satellite operators. It also enables easy compliance with a variety of regulatory and commercial complexities across the world.
Find out from our solution brief about the benefits to satellite operators from consolidating multiple apps onto one standard server. Read about the advantages of utilizing a pre-integrated solution built from components connected by standard APIs and ready to be easily expanded as soon as it's required.