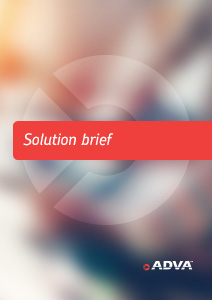 Ensemble solutions for retail and small/medium businesses
As small and medium-sized enterprises undergo the digital transformation, their networks need to harness the agility, performance and cost benefits of network functions virtualization (NFV). Only by moving away from proprietary hardware and towards an open, programmable and centrally managed network infrastructure can businesses achieve the rapid time to market for new services and customer service modifications that they need to stay competitive.
Our Ensemble suite of virtualization solutions is the ideal set of tools for enterprises with small offices or stores that are looking to take this important step in the evolution of their network. It enables businesses to easily cut costs without reducing security or reliability and support emerging technologies, such as new IoT applications.
Check out our solution brief to discover the advantages of running applications in virtual machines and containers, just like the cloud. Find out how your enterprise can leverage the advantages of an open ecosystem of suppliers offering the industry's widest portfolio of proven onboarded virtual network functions. And read how upgrading your infrastructure incrementally at a pace that suits your business is the key to a successful NFV strategy.