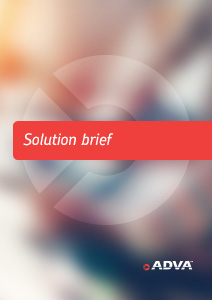 Ensemble solutions for manufacturing
Manufacturing networks are undergoing rapid change. To keep pace, they have to utilize the best design practices and latest data center interconnect technologies as soon as they become available. Mass implementation of IIoT technology is also expanding the number of connected components. This creates unprecedented cost, complexity and security challenges.
Currently manufacturing network operators deploy a variety of single-vendor appliances to monitor and control their operations. This costly and closed approach is no longer sufficient. It's now essential that manufacturers embrace the power of the cloud to build open, multi-vendor solutions that are simple to deploy and easy to scale.
Read more to discover how our Ensemble solution suite enables numerous dedicated appliances to be replaced with a combination of hardware and software applications available from multiple suppliers. Learn how the manufacturing industry can realize the full benefits of NFV and embrace open architecture built on standard high-volume servers, switches and storage.