Tom Stanton
CEO
Bachelor of Science degree in Computer Engineering, Auburn University, USA
Tom was named Adtran's CEO in 2005 and chairman of the board in 2007. Since joining Adtran as VP of marketing for the carrier networks division, Tom held several senior management positions within the company including SVP and general manager of the carrier networks division. Before joining Adtran, he served as VP of marketing and engineering at Transcrypt International and held senior management positions with E. F. Johnson Company. Tom has served on the board of directors for various technology companies and he currently serves on the board of the Economic Development Partnership of Alabama (EDPA) and Cadence Online Banking. Tom holds a Bachelor of Science degree in computer engineering from Auburn University.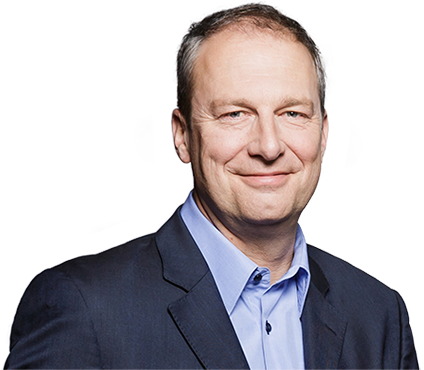 Christoph Glingener
Chief Technology Officer (CTO), born in 1968
Ph.D. in Electrical Engineering, University of Dortmund, Germany
Christoph Glingener became Adtran's CTO in January 2023 following the company's merger with ADVA. Christoph assumed responsibility for Adtran's global R&D, technology and strategy, and product activities. Previously, he was ADVA's CTO and led the company's product management and advanced technology teams. Christoph focused on streamlining ADVA's technology portfolio, defining the product strategy, and building the group's standing as a global innovator in optical networking. Strategic partnerships and mergers and acquisitions were an integral part of this strategy.
Christoph's role at Adtran builds on a long and successful industry career with experience gained in both academic and corporate roles, including leading positions at Marconi Communications (now Ericsson) and Siemens Communications (now Infinera).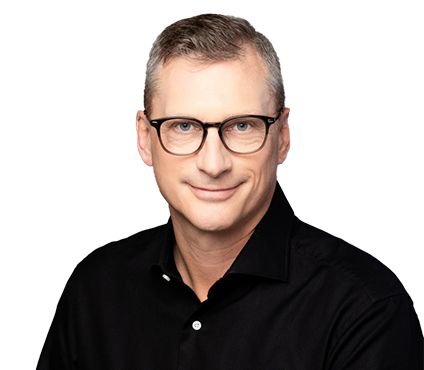 Ulrich Dopfer
Chief Financial Officer (CFO), born in 1973
Graduate in Business Administration, Verwaltungs- und Wirtschaftsakademie Munich, Germany
Ulrich Dopfer joined ADVA Optical Networking in March 2004 and led the Group through some key financial initiatives taking on increasing responsibility over time. In 2006 Ulrich moved to Norcross, Georgia, where he is still based today. Prior to his appointment as CFO in January 2015, Ulrich served as vice president of financial planning & analysis and corporate services where he strategically optimized major processes, systems and support infrastructure, enabling ADVA Optical Networking to maintain the right balance between vision and execution. Combining his operational expertise with his vast financial skills and strong leadership style, Ulrich provides ADVA Optical Networking with the ability to flexibly steer the group in a volatile high-growth environment, to ensure profitable growth. In addition to his CFO role, Ulrich was appointed president of the company's North American subsidiary in January 2015, assuming full legal responsibilities for the region. Ulrich's activities at ADVA Optical Networking build on more than 20 years' experience of designing and implementing financial reporting, performance measurements, policies and standards to maintain strong internal controls in corporate roles including positions at ESCADA AG and FJH AG.