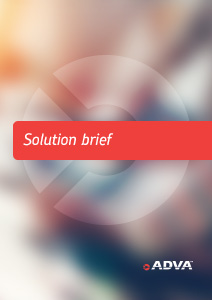 ConnectGuard™ Cloud
With more and more enterprises moving their applications to both public and private clouds, the threat of data being intercepted is greater than ever before. Businesses must ensure robust protection of data wherever it is in the network. While IPSec encryption brings performance issues, application-level security is neither sufficient nor viable.
Our ConnectGuard™ Cloud technology is a major breakthrough for service providers and enterprises. It offers high-performance, transport-layer-independent cloud security implemented completely in software. Engineered to deliver military-grade data protection, ConnectGuard™ Cloud can be deployed on any COTS server or in a public cloud infrastructure.
Based on the award-winning Ensemble Connector, ConnectGuard™ offers a host of benefits, including end-to-end encryption at Layer 2, 3, or 4, much-improved efficiency over IPSec, a vastly reduced footprint, zero touch provisioning, and automated key management for operational simplicity. Discover how you can harness efficient and completely secure virtualized encryption. Introducing ConnectGuard™ Cloud.