From static pipes to dynamic networks
WDM technology has brought more than an order-of-magnitude increase in the amount of bandwidth that can be transported over fiber. Early implementations were point-to-point only. However, while transport networks may be thought of as the roads of the network, the intersection points are also critical - this is where the intelligence lies.
Any wavelength, anywhere, anytime
Today's Optical+Ethernet networks are much more dynamic than in the past and demand greater flexibility. In order to provide the necessary flexibility, Reconfigurable Optical Add Drop Multiplexers (ROADMs) were developed. They allow operators to access any wavelength at any node at any time – replicating the operational simplicity and flexibility of SONET/SDH networks at the wavelength level.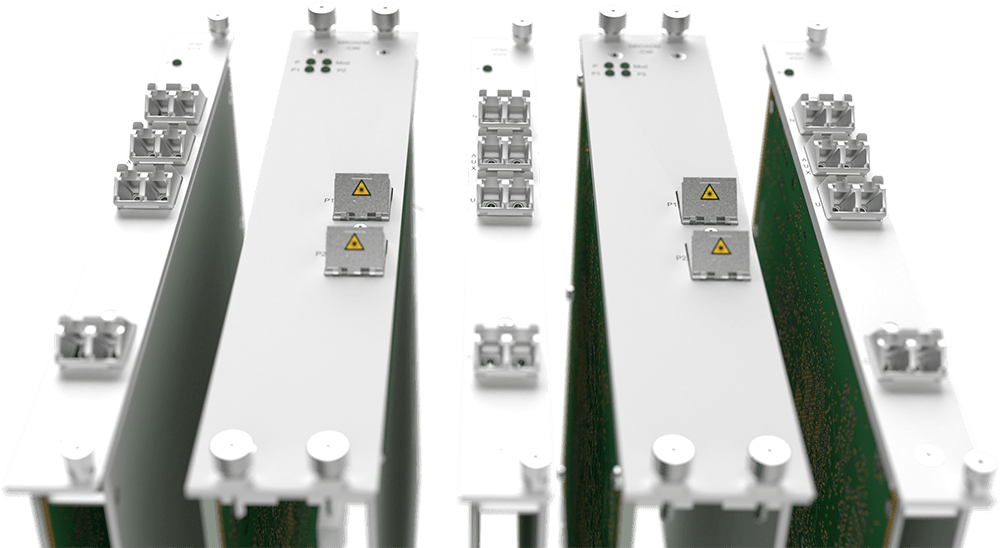 CDC ROADMs are the foundation of a fully automated optical network ...
Colorless, directionless, contentionless – flexgrid
State of the art ROADM technology allows operators to not only drop any wavelength at any node and any time, but to also send any wavelengths in any direction (directionless) using any available port on the network node (colorless). This so-called CDC architecture (colorless, directionless, contentionless - any wavelength, any node, any time) is fully flexible and non-blocking. It requires very little technical skill from the operational staff and eliminates the need for meticulous pre-planning. CDC ROADMs are the foundation of a fully automated optical network, and they allow for intelligent interworking with the IP/MPLS technology that rides on top. The emerging flexgrid technology enables add/drop functionality beyond traditional channel boundaries and enhances spectral efficiency in agile optical networks with Software Defined Optics and coherent receiver technology.
Do you need more information?
Our team is ready to help
Contact