Ultimate flexibility
Disaggregation, open networking and SDN control have become key themes when discussing the future of optical networks. The need for hardware and software that enable open, flexible, multi-vendor fiber optic networks has reached boiling point. By decoupling terminal functions from the optical line system, operators are able to take advantage of different innovation cycles and evolve and optimize each network layer separately. Open optical networking also means a move away from closed, vendor-specific and product-specific management and control systems. By means of open programmable interfaces, the optical network becomes a programmable resource that can be integrated into open orchestrators for end-to-end control in transport SDN-based environments.

Unprecedented spectral efficiency even over legacy networks
Ultra-flexible coherent interfaces with fractional QAM boost network capacity and significantly reduce cost per gigabit mile.

Our FSP 3000 is truly open and offers unrivaled choice, scale and flexibility.

Future-proof network infrastructure
Our open line system with high-resolution flexgrid technology enables the optimum transport of any current and future coherent wavelength.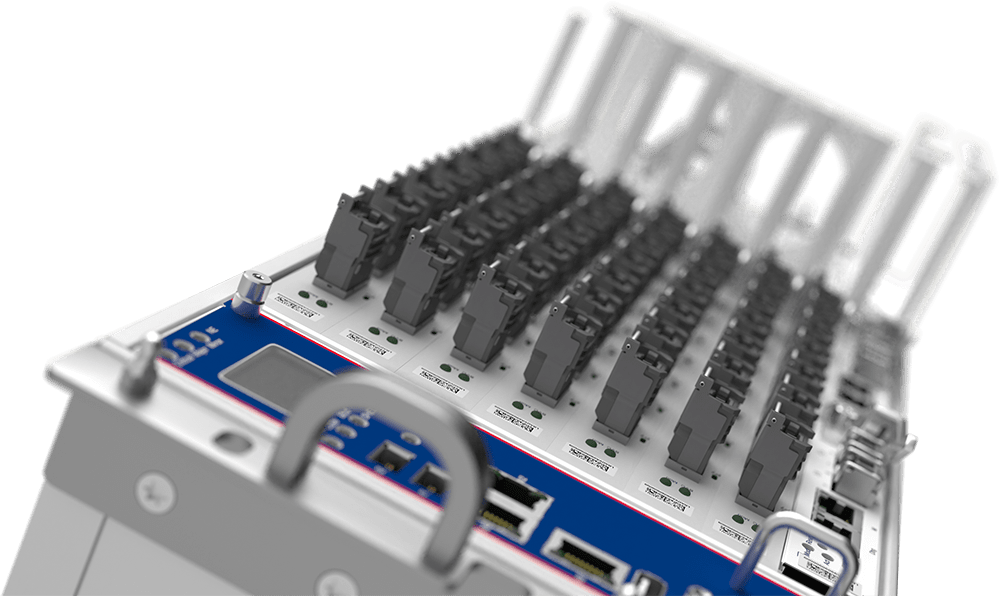 Our FSP 3000 is truly open
With an open line system (OLS) disaggregated from the terminals, an open software architecture and an open commercial model, our FSP 3000 platform is truly open. FSP 3000 terminals with ultra-flexible, programmable coherent interfaces achieve unprecedented levels of spectrum efficiency even over legacy networks. With fractional QAM, operators can optimize capacity and reach on any lightpath by choosing modulation order and baud rate without rigid steps. What's more, optical networks achieve new levels of flexibility with our FSP 3000 OLS. Its modular architecture and multiple types of filters and amplifiers guarantee flexible and cost-efficient networks that can scale. Moreover, high-resolution flexgrid technology enables operators to configure each channel bandwidth individually. This maximizes the use of the optical spectrum and enables the optimum transmission of channels with high spectral width.

Enabling new wholesale service offerings
Our FSP 3000 OLS opens the door to new revenue streams via optical spectrum services.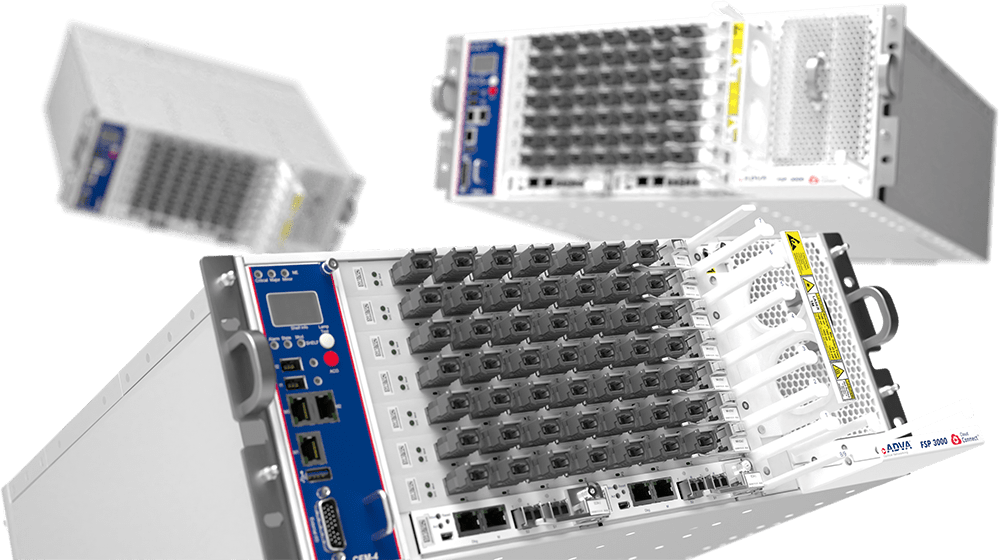 Open and agile SDN transport
Optical network automation and integration into open control architectures can be achieved in different ways. Our FSP 3000 features open, NETCONF-based application programming interfaces (APIs). This makes it the ultimate solution for seamless integration with standard interfaces into northbound umbrella controllers. For higher scalability and simplified operation, our Ensemble Controller can be deployed between the optical layer and the multi-vendor controller or orchestrator. It creates a map of the underlying physical infrastructure, hiding the complexity and intrinsic physical characteristics of this infrastructure, while enabling greater network automation and optimization. Our Ensemble Controller has been engineered to work with all open source and commercial SDN controllers. It's commercially deployed and has been successfully showcased in various proof-of-concept installations.