A major bottleneck
The metro is rapidly approaching a data roadblock. As cloud and mobile connectivity continues to surge, metro networks are increasingly becoming an intersection for data centers, carrier hotels, enterprises and mobile access points. Without the flexibility, scale or synchronization capabilities to meet all of these demands, operators are powerless against the traffic jams threatening to grind the internet to a halt. It's now essential to not only increase capacity but also simplify operations of a flexible optical layer to make the metro network ready for future service evolution and software-defined networking.
FSP 3000 MicroConnect™
Service agility, operational simplicity and ease of use at metro economics.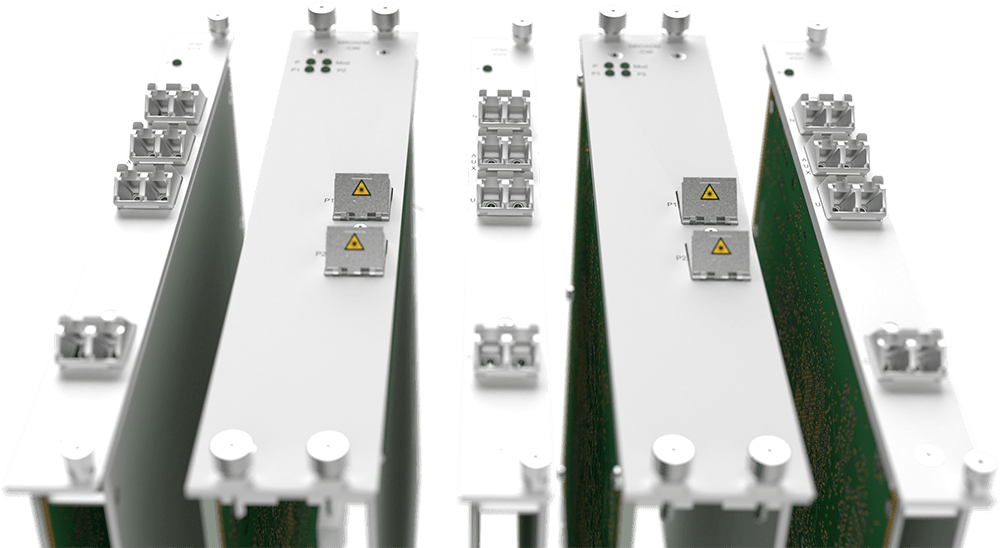 With these new features, you have the power to transform your metro network and create a new era of opportunity.
FSP 3000 OpenFabric™
OTN cross-connect innovation introducing unprecedented scale through disaggregation and open control architecture.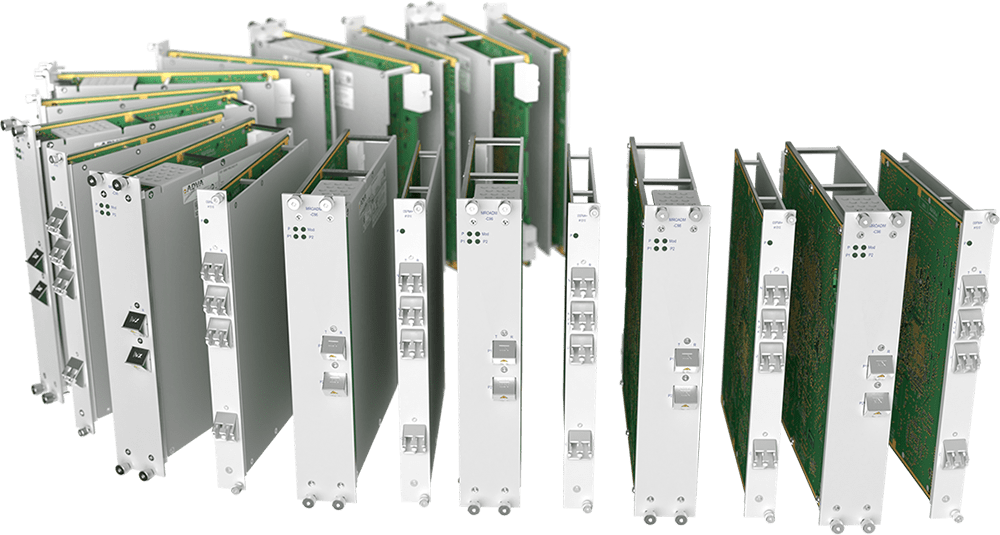 Three key innovations
Our newly expanded FSP 3000 provides the answer. With its trio of breakthrough technologies, it's set to forever transform the metro environment. Firstly, our FSP 3000 MicroConnect™ is a ROADM-based photonic layer that delivers flexibility and automation at the same cost as today's static architectures. Then there's our FSP 3000 OpenFabric™, a new open OTN cross-connect engineered to remove fixed slot capacity assignments and provide access to scale as and when required. Finally, our FSP 3000 TrueTime™ reimagines synchronization transport over optical networks for the 5G era using time-sensitive technologies to deliver the best possible performance.
FSP 3000 TrueTime™
Time-sensitive optical transport technologies enabling precise synchronization transport for the 5G era.
Evolving the metro for the cloud generation
With no increase in cost, our FSP 3000 delivers a phenomenal improvement in performance, enabling tomorrow's metro environments to accommodate an increasingly complex and demanding customer set. It's also completely open, and each of the new technologies is specifically designed to ensure SDN control using our FSP Network Hypervisor. What's more, our FSP 3000 now offers unprecedented ease of use through guided fiber installation and automated performance monitoring, as well as fully remote configuration and simplified operations. With these new features, you have the power to transform your metro network and create a new era of opportunity.
Do you need more information?
Our team is ready to help
Contact