Robust transport layer protection
Enterprises are becoming more and more adept at locking down data inside the company walls and data centers. Cybercriminals are well aware of the firewalls, intrusion detection technology and anti-virus software being deployed to protect data at rest. That's why their attention has turned to the networks that connect data centers as a way to access sensitive and lucrative information. Encrypting data in motion is the most effective way to increase security. And, by protecting at Layer 1, operators can be sure of the most comprehensive and robust defense available.
Secure data center interconnect
Our ConnectGuard™ Optical encryption technology is proven and certified for highest capacity, lowest latency and maximum security.
State-of-the-art optical layer encryption guarantees data integrity with regards to latency and throughput.
Safeguarding critical national infrastructure
As the first German BSI-approved Layer 1 solution, our FSP 3000 with ConnectGuard™ Optical can be used to carry NATO restricted data.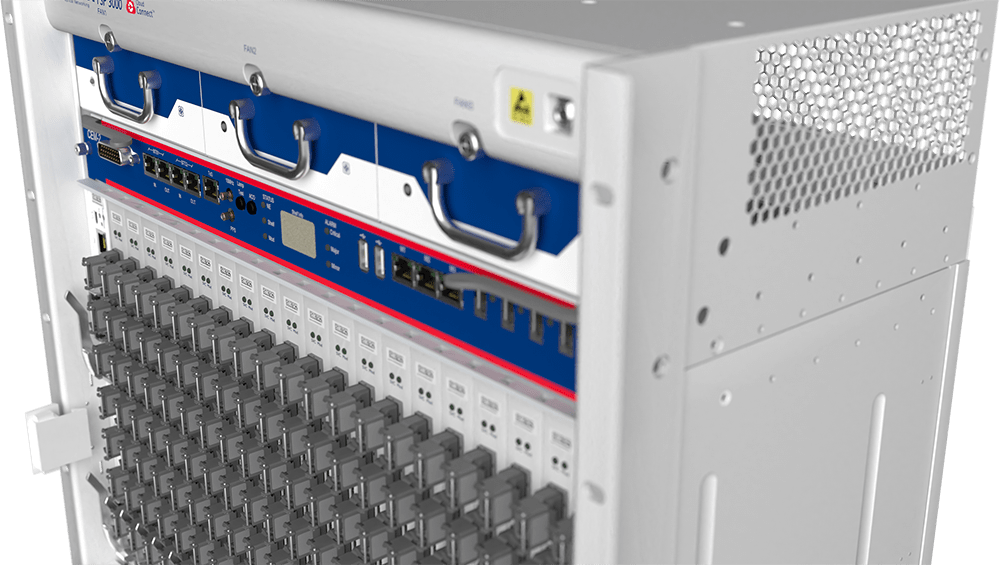 Encryption at the speed of light
Optical encryption safeguards all layers of the network stack, as everything must flow through the transport layer before going anywhere else. As every bit transported at Layer 1 is encrypted, there can be no information left behind. The other key advantage of transport layer security is that it doesn't come at the cost of performance. State-of-the-art optical layer encryption guarantees data integrity with regards to latency and throughput. For networks with strict latency requirements, such as those interconnecting data centers of financial institutions and government organizations, this couldn't be more vital.
Protecting data, securing trust
ConnectGuard™ Optical removes the need for separate security equipment, simplifying network operations and reducing cost.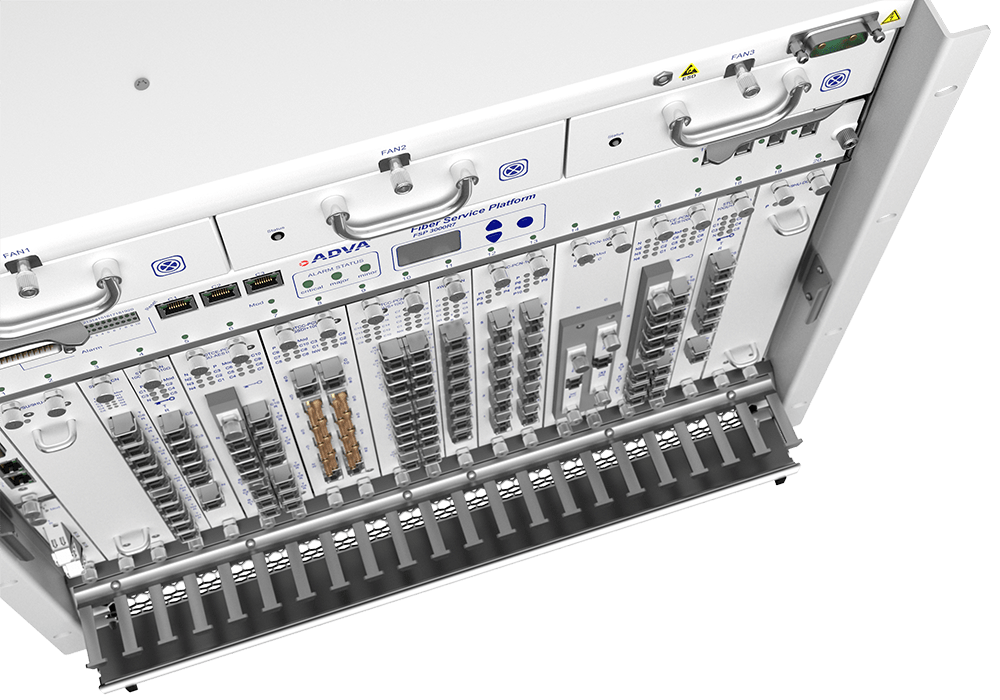 Secure business continuity and disaster recovery
Part of our comprehensive security technology portfolio, ConnectGuard™ Optical is designed primarily for data center interconnect applications that need to transport enormous amounts of data across geographically dispersed locations. Available on our FSP 3000 transport platform, it provides robust low-latency encryption across line speeds of up to 600Gbit/s and eliminates the need for stand-alone security equipment. Dynamic key exchange and a strictly separated encryption domain manager make the solution compliant with the most stringent regulatory requirements.